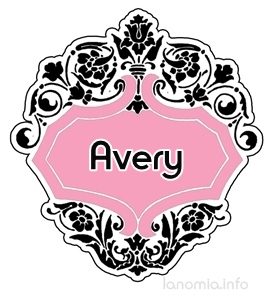 Gender of the name Averys is  – a  Girl,

Boy

The name Avery can be used for both genders.

The origin of this name –

English and Latin

The meaning of this name– This name can be understood as  

the noble and wise ruler. It can be translated from the Latin language as 

" 

opening up"

Name number –

8

Colors-

Rose,

Pink,

White,

Light blue,

 

Yellow

Gems –

Diamond,

Rose quartz, Quartz,Crystal, White Sapphire,

Tourmaline

Flowers-

Hollyhock,

Camelia, 

Favorable day- Wednesday, Friday
Nameday-

July 9th

Variations of the name-
Avary, Averie, Avrie, Averey, Averie, Averi, Averee, Averea, Avereah, Averil, Avory, Avrea, Avree, Avri,  Everild, Everildis,
Personality traits
Successful , though a bit stubborn. Enjoys rivalry and competition. Knows how to stand her grounds. Romantic and passionate.Has a sense of business, knows the value of money. Leads a busy life. Can be very scrupulous. Loves to travel. Has exquisite taste, but sticks to traditional values. Loves to have the last word.
Avery on You Tube